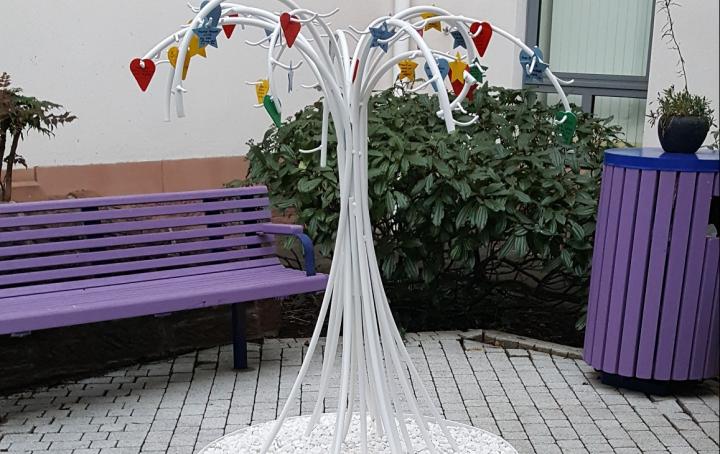 Lanarkshire Sands Memorial Tree - University Hospital Wishaw
6 February 2023
Get in touch with us on the 'Contact Us' button above for more information on how to get a tag for your baby for the memorial tree situated in the grounds of the garden behind the Sanctuary at the University Hospital Wishaw.
Alternatively, email us at Lanarkshire@sandsvolunteer.org.uk and we will get back to you regarding the registration process.
We gracefully request that no other memorial items are placed on or around the tree as we would not be able to accommodate every memorial item if everyone wished to do this. We thank you for your cooperation on this matter. 
Thank you,
Lanarkshire Sands Committee