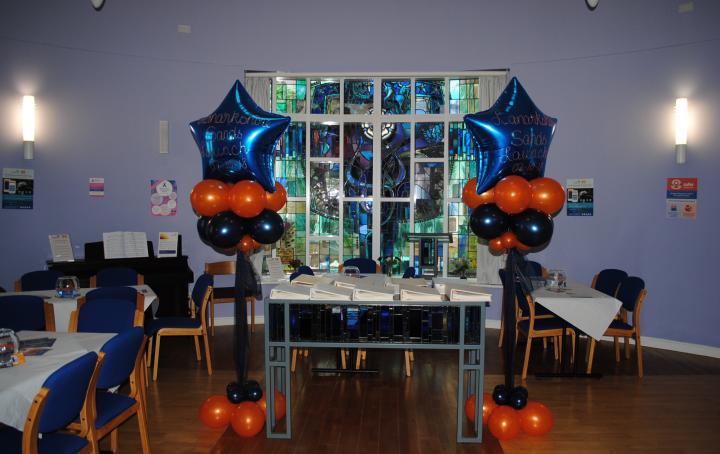 Lanarkshire Sands Launch October 2018
7 October 2018
Lanarkshire Sands officially launched on the 7th October 2018 at the University Hospital in Wishaw! We had a fantastic turnout to which we formally unveiled the Lanarkshire Sands Memorial Tree in the grounds of the hospital garden located to the rear of the Sanctuary.
We wish to thank everyone, hospital staff, friends, Sands National colleagues and families of the committee who took the time out to come and support us to raise awareness for the group and our cause to provide support for bereaved parents and families across Lanarkshire.
We all had a fantastic time and all enjoyed the amazing tasty treats, balloon artist, craft table and not to forget incredible Piper Craig Lawrie who provided us with fantastic entertainment and added a traditional Scottish flavour to our event.
The Committee would also like to give special thanks to:
Harry McKenna, of University Hospital Wishaw who gave us fantastic access to the Sanctuary for our event and also was extremely supportive and generous with his time in the lead up to and at the event.
HMP Shotts Prison who enabled us to create the tree itself.
Fauldhouse Monuments for their generous contribution to the Tree's Plaque.
Access Travel for logisitical support
Ryan Walker of Taylormade Catering and to Tom Winters who supplied the delicious food for the event which was enjoyed by all!
Thank you also to all the committee's friends and family who joined in, rolled their sleeves up and made the afternoon the success that it was!